Meet Our Team
Our goal is to give our clients the best solutions and services for their individual needs. We are a family owned Investment Advisory firm, SmartPlan Investing and Certified Public Accounting firm, Wiley CPA since 1993. Our team spans across three generations and has over 30 years of experience in the financial and accounting industry. We have two locations Jupiter, Florida and Atlanta, Georgia. However, we work with clients all across the nation.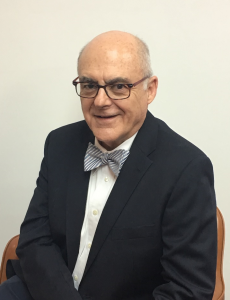 Roy Wiley
Founder, CPA, & Investor Coach
Roy graduated with a Bachelor of Business Administration degree from the highly profiled Florida Atlantic University in Boca Raton, Florida in 1974. Mr. Wiley was recognized in 1976 by the State of Florida as a Certified Public Accountant. After receiving his CPA he worked as a controller for a large corporation and also pursued his insurance license and worked part time with A.L. Williams.

In 1987, Roy was licensed as an Investment Advisor Representative where he worked as an investment advisor. In 1992, Roy started his accounting practice under the name Covenant Financial Inc. DBA Wiley CPA and continues to serve as President today. In 2003, Roy partnered with his former employer and his Investment Advisory firm Financial Planning Counselors, Inc. DBA SmartPlan Investing and Roy still serves as Principal and Investor Coach to this day. In 2012, Roy was recognized as an Accredited Investment Fiduciary where he serves his clients and what is in their best interest, not the interest of himself or a brokerage house.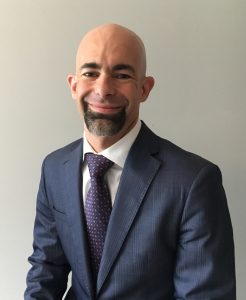 Robroy Wiley
Investor Coach, Exit Business Plan Strategist, VP of Communications
Robroy Wiley, is an Investment Advisor Representative and holds a Bachelor of Business Administration in Finance from Georgia State University. He started with SmartPlan in 2011 as a Portfolio Analyst and his role as expanded to Investor Coach and Exit Business Plan Strategist.

As a financial coach and exit business planning strategist, he helps his clients get excited, focused and have peace of mind about the next chapter in their life. Whether it is retirement, taking a sabbatical, or starting another business, his goal is to help you achieve your American dream.

Robroy leads the SmartPlan Investing Atlanta office. He has lived in Atlanta for 18 + years and enjoys the changes in seasons. Robroy holds membership with the Atlanta World Trade Center, BEI – Business Exit Institute, and the Georgia Restaurant Association.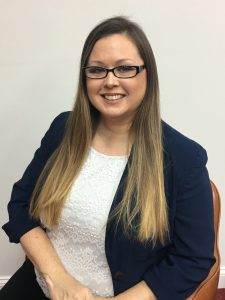 Jennifer Foster
Investor Coach
Jennifer was born and raised in Jupiter Florida. Jennifer is a graduate of Jupiter High School, and attended classes at Palm Beach Community College. In 2017 she passed the rigorous Series 65 exam to join the team as an Investor Coach. Jennifer has over 10 year of experience in Investing Philosophy and strengths include explaining complex investing portfolio structure in simple terms.

She joined the SmartPlan team in 2003 as a receptionist, but quickly worked her way through the ranks. Jennifer has served as a Financial Service Specialist in the Accounting Department, and as an Assistant to Roy and the Investing Department for many years. She has also served as the Investment Coordinator and Event Coordinator for SmartPlan and continues some of those duties.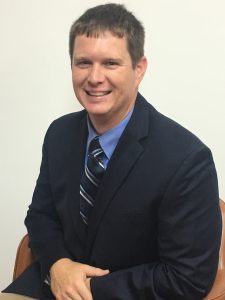 Matt Kotecki
Investor Coach
Matt is a true Floridian having been born and raised in Jupiter. Being on or near the water with his wife, Erin, and son, Benjamin, is one of his favorite activities. He graduated with an Ocean Engineering degree from Florida Institute of Technology and has spent the last ten years as a Naval Architect building custom sport-fishing yachts for a local company. While he does not have a formal degree in finance, he started investing early and learned valuable lessons in high school. Matt tried to "get rich quick" many times using the stock market equivalent of a casino. These attempts were unsuccessful and he looked for a better alternative. Being an engineer, Matt tends to look closely at the numbers. When he was introduced to Modern Portfolio Theory, it piqued his interest. Using many years of proven data to form a portfolio, letting the market averages work for you, and taking the stress out of investing were key components to his joining the SmartPla team. Matt wants to help people avoid the mistakes he has made in his investing life and put them on the path to investing success early in their lives.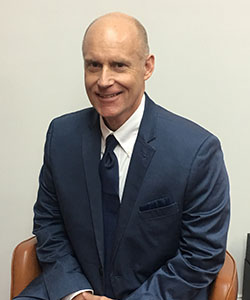 Paul Spiering
Investor Coach
Paul joined the SmartPlan team in 2018 as an Investment Coordinator with the goal to become a coach. In July 2018 Paul passed the rigorous Series 65 to become a licensed Investment Advisor Representative. With Paul's experience and passion for what we do, we know he is a great addition to the team. After spending much vacation time over the past 20 years visiting family in the Jupiter, FL area, Paul finally decided to permanently relocate to sunny South Florida. He has a BA in Business from Calvin College in Grand Rapids, MI and an MBA from Indiana University in Bloomington, IN. In addition, he brings a breadth of financial, analytical, management and marketing experience from prior successes in leadership roles within the Banking, Options Trading, Oil and Gas Exploration, Startup-Venture and Consumer Goods fields.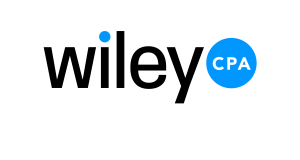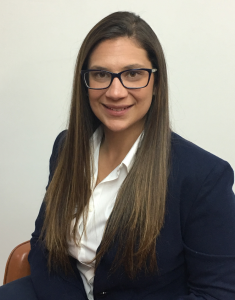 Chelsea Jurena
Accounting VP & Firm Manager
Chelsea joined the team in 2013 while pursuing her degree from Indian River State College. Chelsea graduated from IRSC in 2014 with a Bachelor of Science in Business Administration.
Chelsea is affectionately known as an overachiever, there is no problem too big, no hurdle too high that she won't tackle. This quality has served her and the company well and she quickly worked herself through the ranks from receptionist to Manager of the Tax and Accounting Department in less than two years.
Before joining the team Chelsea honed her skills in managment as part of the Chick- Fil-A corporation. Before that she worked with inner city youth and now faithfully serves her church in the Children's Ministry.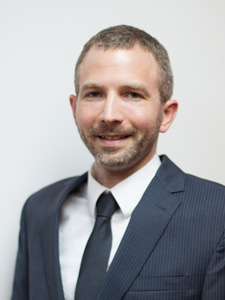 Michael Nichols
Financial Service Specialist
Micheal joined the SmartPlan team in 2015. Michael has lived all over the South, but primarily in Florida. He moved to Jupiter in 2010 with a B.S. in Sociology and a minor in Business Management that he received from Georgia Southwestern State University in 2006. The past three years he has honed his problem solving and math skills – as well as his patience! – teaching all levels of middle school math as well as Algebra. However, Michael's goal is to use his giftings in the tax and accounting field, helping serve and educate clients so they can make the best financial decisions possible. When not working, Michael enjoys playing board games with friends, reading and serving at his local church.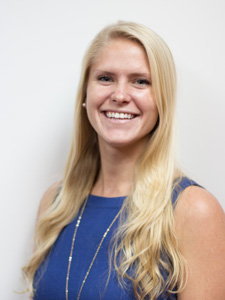 Andria Mulvany
Assistant Firm Manager
Andria joined the SmartPlan team in 2015. Born and raised in Ventura, California. Moved to Florida in 2013with her family to attend Palm Beach Atlantic University. She now attends Palm Beach State College and is pursuing her Business degree. Before SmartPlan, she spent her time as a nanny for several families around the Jupiter area. She loves music and plays several instruments, as she is involved in her churches music ministry. She has lots of family members in the area and enjoys spending time with all her cousins and nieces and nephews. She has grown to love Florida and likes being active outdoors, the beach, and spending time with friends and family.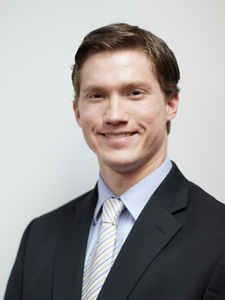 David Stone
Accounting Assistant
David Stone joined the team in 2017 as an Accounting Assistant and is now one of the firm's Accounting Associates. David graduated from Hillsdale College in Michigan in the spring of 2018, with his degree in Accounting. David works diligently to provide financial statements to our clients and help them understand the information contained in the statements. His ability to prepare both GAAP financials and tax basis financials is a huge asset to clients. He seeks to do all he can to serve our clients best.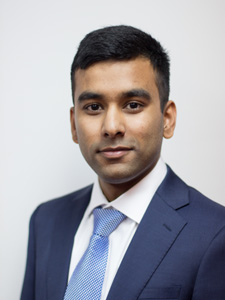 Fazle Biswas
Accounting Associates
Fazle Biswas joined our team in 2017 and is one of our firm's Accounting Associates. Fazle has been an enormous asset to our team at Wiley CPA, as he has become instrumental in the growth of our accounting department. He is meticulous and careful. His background working as a private accountant, where he worked with a team of accountants in mergers and acquisitions, allows our clients to have the benefit from his analytical abilities derived over years of experience. Fazle is currently pursuing his Master's in Accounting at Florida Atlantic University.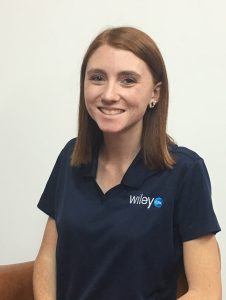 Alexis Torres
Tax and Admin Assistant
Alexis started at SmartPlan in September of 2015 as the high school intern, where she learned both basic bookkeeping and tax preparation. She is currently pursuing her Associates Degree then plans on transferring to FAU in the spring of 2018, where she will pursue a Bachelor's of Accounting.